Dr. Michael Brown
Founder & CEO
Michael has been speaking, mentoring, and leading since 1991. Michael's passions include teaching, writing, rigorous exercise, grilling out, peanut butter, people watching and power naps.
Dr. Michael Brown is the Founder, Lead Coach, and Chief Consultant of DMB Coaching. Over the past two decades through national leadership as a management consultant, life coach, motivational speaker, and organizational architect, Michael has engaged thousands of clients in exploring their purposes, relationships, and directions, with special emphasis on developing in each of the Twelve Dimensions® of Life. Recently, he just released the 40th episode of Three Words, a podcast which provides fresh insights each week on making each choice count and every moment matter.
Michael travels extensively regionally and nationally – sharing with higher education professionals, business leaders, association executives, college students, faith communities, and collegiate and professional athletes his insights on innovative leadership paradigms, the art of relationship marketing, the nature of high-powered teams, interpersonal conflict resolution, human development, life management, dynamic relationships, emotional intelligence, health and wellness, social justice, redesigning and rebranding organizations for success, and his original Lifegiver® Leadership Model. At the request of numerous organizations and companies, Michael has developed volumes of tailored curriculum on hundreds of topics that help companies and clients become the best version of themselves.
Having studied journalism [B.A.] and political science at Ohio University; counseling and communication [M.Min] at a seminary in Chicago; and higher education administration [Ph.D.] at Bowling Green State University, Dr. Brown has developed volumes of tailored curriculum on hundreds of topics that help companies and clients become the best version of themselves. He is currently the Life Coach for the Department of Athletics, Recreation & Wellness at Bowling Green State University, as well as serves in a variety of other university roles, including Director of the SEARCH Learning Community, Director of the Vanguard Men's Mentoring Initiative, and Sales & Marketing Manager for Conference & Event Services. He is also in the early stages of developing a new partnership with the NFL and will soon launch a podcast with Emmy Award-winning sportscaster James Brown.
Michael has a passion for leading the charge with his wife (Teresa) of 29 years, four sons, five daughters and one grandson to be a force of positive change within society. The Brown Family has served as a household for dozens of foster children over the past 19 years and were selected as the 2008 Bowling Green Family of the Year. Michael's personal hobbies include rigorous exercise, people watching, and peanut butter.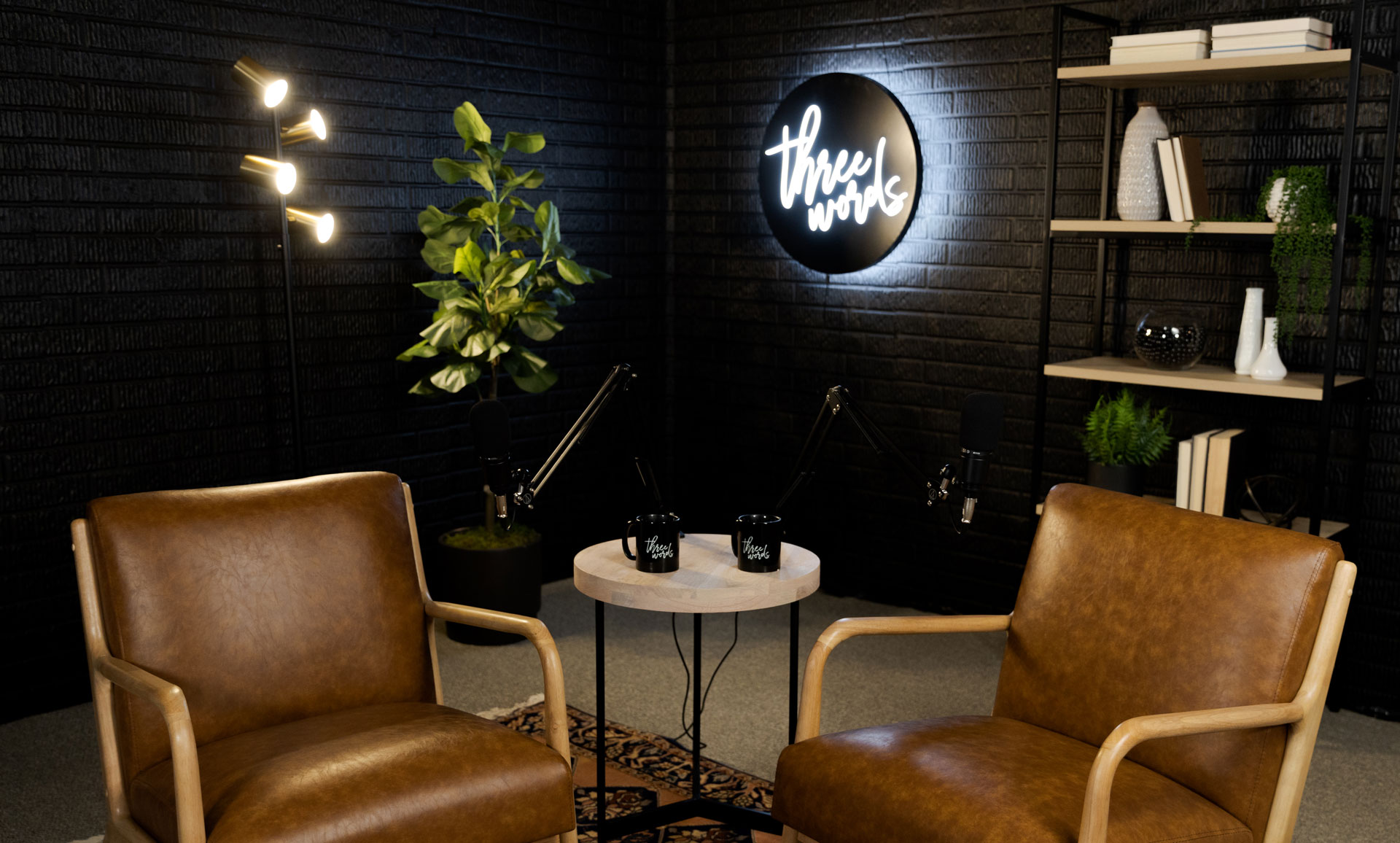 Three Words Podcast
Episode 173
Ask Them Out
How many of us have waited so long to ask someone out that by the time we finally muster the courage, they are already dating someone else? This week, Dr. Michael Brown and single dad Ricky May consider how to take dating seriously without taking it so seriously.
Watch Now