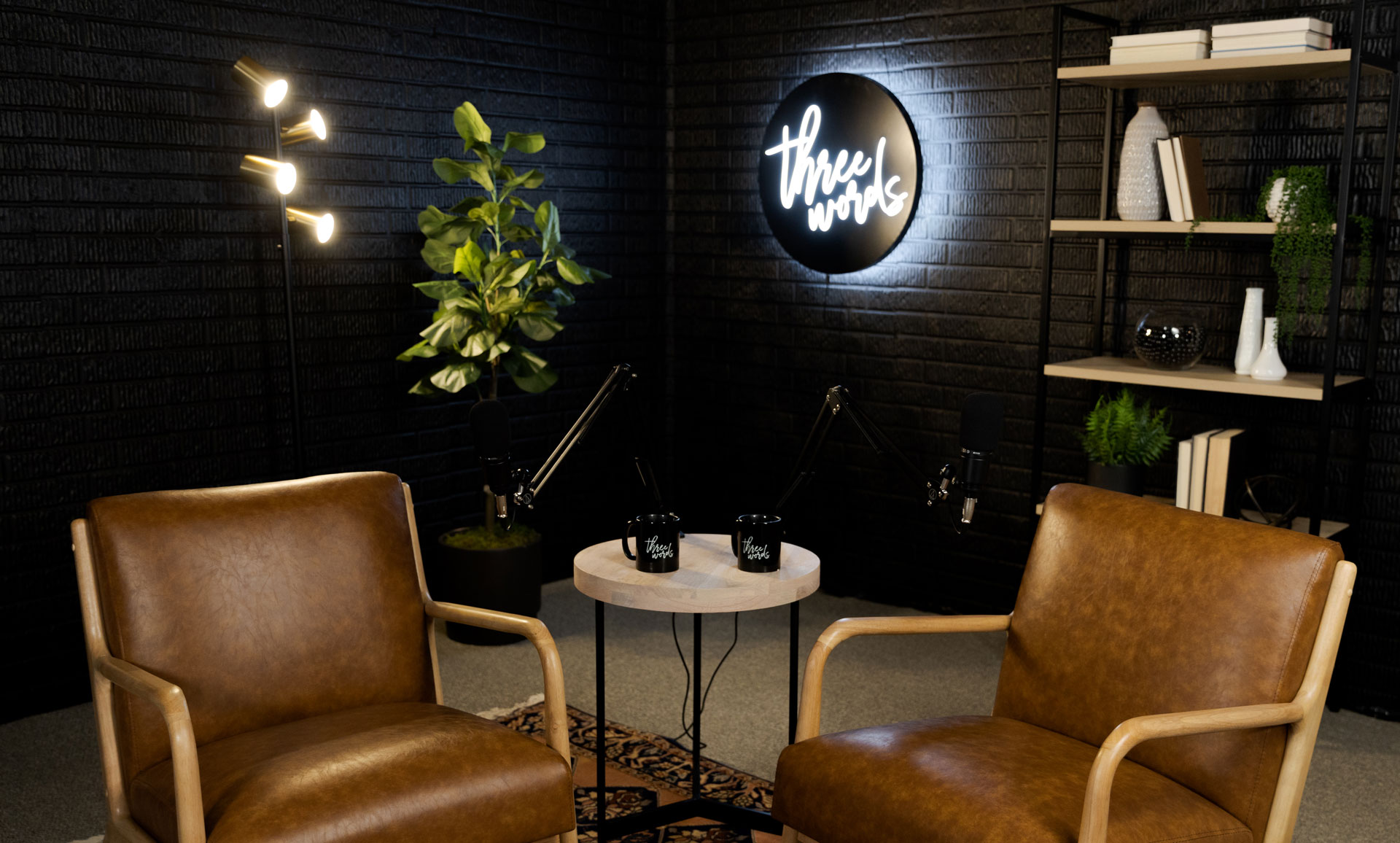 Episode #33
Black Lives Matter
This is a significant and tragic moment in history. Will we be silent? Or will we speak up? DMB Coaching hit pause on posting any new podcast episodes since the horrific death of George Floyd. However, Dr. Michael Brown is now ready to speak. In this passionate, provocative, and tearful conversation with Sammy Adebiyi, these two close friends talk openly about systemic racism, social injustice, economic disparity, and a wide variety of related topics in an honest and hopeful dialogue.
Show Notes
For life to matter, all lives must matter. But for all lives to matter, Black lives must matter.

Dr. Michael Brown
Twelve Problems
We often overlook the pain and suffering of our closest friends when we fail to connect national tragedies to their personal identities.
The ability to understand the sadness but not the anger surrounding incidents of racialized violence often signals a lack of closeness to Black and brown people.
For every public instance of racial discrimination and police brutality, there are potentially hundreds or thousands of similar stories that are unknown and unseen.
The weight of being the only Black person in a room can become overwhelming over the course of a lifetime.
Black individuals often feel the need to exert extra energy when interacting with white individuals to ensure these white individuals feel 'safe.'
Perhaps the most frequent emotions experienced by Black people following yet another example of racialized violence are tiredness and exhaustion.
The white community often misrepresents incidents of racial injustice as isolated events rather than widespread realities.
Racial inequality does not exist in our country because the system is broken but because the system is working exactly the way it was created to work.
White skeptics often wonder why we 'can't just move on' from recent incidents of anti-Black violence while simultaneously committing to 'never forget' historical events such as 9/11.
We are slower to acknowledge the existence of racial bias than we are to acknowledge many other sins and shortcomings in our lives.
Black people do not have the ability to simply walk away from conversations about racial inequality as white people often do.
Our tendency is to explain, evade, and excuse the realities of racial inequality rather than accept and acknowledge them.
Twelve Principles
Unlike the white identity, the Black identity carries a constant awareness of the color of one's skin.
We may be tempted to argue about facts, but we can never disregard or discredit another person's story.
The foundation of racial inequality in our society may not be our fault, but it is now our responsibility.
Digging deeply into a conversation about systemic racism in the United States does not reflect a hatred for America but a love for it.
When it comes to addressing the racial bias in our own hearts, it is the hidden work that is the hard work.
There is a difference between friendliness toward Black people and actually having Black friends.
Having racially diverse friends is not just a 'good thing to do,' but it makes our lives better and more whole.
The phrase Black Lives Matter is far more personal than it is political.
All Lives Matter in essence means White Lives Matter.
The distinction between white saviors and white allies is found in a commitment to excruciating empathy and a posture that is eager to listen and learn.
Protests are good, promises are better, and promises kept are best.
For those of us who are new to the Black Lives Matter movement, a little awkwardness is better than a lot of silence.
Twelve Practices
Decentralize yourself from conversations about national tragedies, recognizing that they affect so many more people than just you.
Hold your friends accountable by regularly asking, "What are you doing this week to advocate for Black lives?"
When national injustices and global inequality feel overwhelming, turn your attention to addressing local injustices and regional inequality.
Identify examples of privilege in your own life, and explore the ways you have personally contributed to or benefited from systemic racism.
Learn to care less about what others think of you for joining in this fight for justice.
Ask yourself, "What are steps I can take to ensure that I remain in this fight longterm?"
Consider what you are willing to lose in the pursuit of justice.
Honestly evaluate, "Do the people I consider my Black friends consider me their friend as well?"
Empathize with people in pain even if you believe they don't have all their facts straight.
Continue to place yourself in others' shoes until it breaks your heart.
Speak publicly the words "Black Lives Matter" even if you don't agree with every aspect of the organization or the movement.
If every environment you find yourself in is white, take a step into a new environment.
Three Paradigms
The Power of H.O.P.E
Humility
Ownership
Proactivity
Empathy
The Pathway to Action
Awareness
Admission
Allyship
Advocacy
Activism
The Proficiencies of Longevity
Look Closely
Listen Carefully
Learn Deliberately
Live Wisely
Leverage Strategically
Lead Heroically
Love Extravagantly
Twelve Perspectives
"There is something about George Floyd that felt personal."
"The hardest part of this conversation is to see the world not just through the lens of how the world affects me but how the world affects my children."
"I was outside playing with my kids, and I saw a cop car loop around. Immediately I thought to myself, 'If he pulls in front of our house, I'm going to walk over and say hi because I want him to know that I live there.'"
"My wife got an alarm system for the house, but I kept forgetting the code. The first time it happened, immediately I was thinking to myself, 'If the cops show up, what is the fastest way for me to prove that I live here?' And my wife ended up canceling the alarm."
"If the heroes of our faith can document and own their racial bias, then I think it gives us permission to do the same."
"A part of me was happy to see people 'woke' or getting excited. But part of me was skeptical. Two months from now, is it going to be like this?"
"There was this guy on my blog leaving me all these comments, calling me the N-word. And he starts going through every single blog. And it got to a point where I was on the floor in my living room sobbing. I just wanted it to stop. I could not believe that there was somebody, somewhere, that hated me that much because I was Black."
"There are people in this country who are begging for you to acknowledge that their lives matter. They are in such pain that they had to say that, that they had to put that on a sign. That is so heartbreaking regardless of where you are on the aisle. Can you just empathize with that?"
"How does All Lives Matter make me feel? It depends on the day, to be honest. I think it's incredibly tone deaf, and I just don't have a lot of patience for it anymore. There are a lot of days where I just don't have time for that because there is too much work to be done."
"If your response to Black Lives Matter is All Lives Matter, all you are telling me is that you are not close enough to the pain and to the people and to what's happening."
"To see people around the world resonate with this and to see people that I never would have guessed would hold up a sign or say something… seeing those things has given me hope. Because I realize that maybe I'm not the only one that's fighting for my kids' future."
"I just want to encourage you to just open up, expand your table, add seats around your table. Go out of your way to befriend people who are nothing like you. It'll be messy, it'll be clunky, it'll be uncomfortable. But it'll be one of the best decisions that you've ever made in your life."